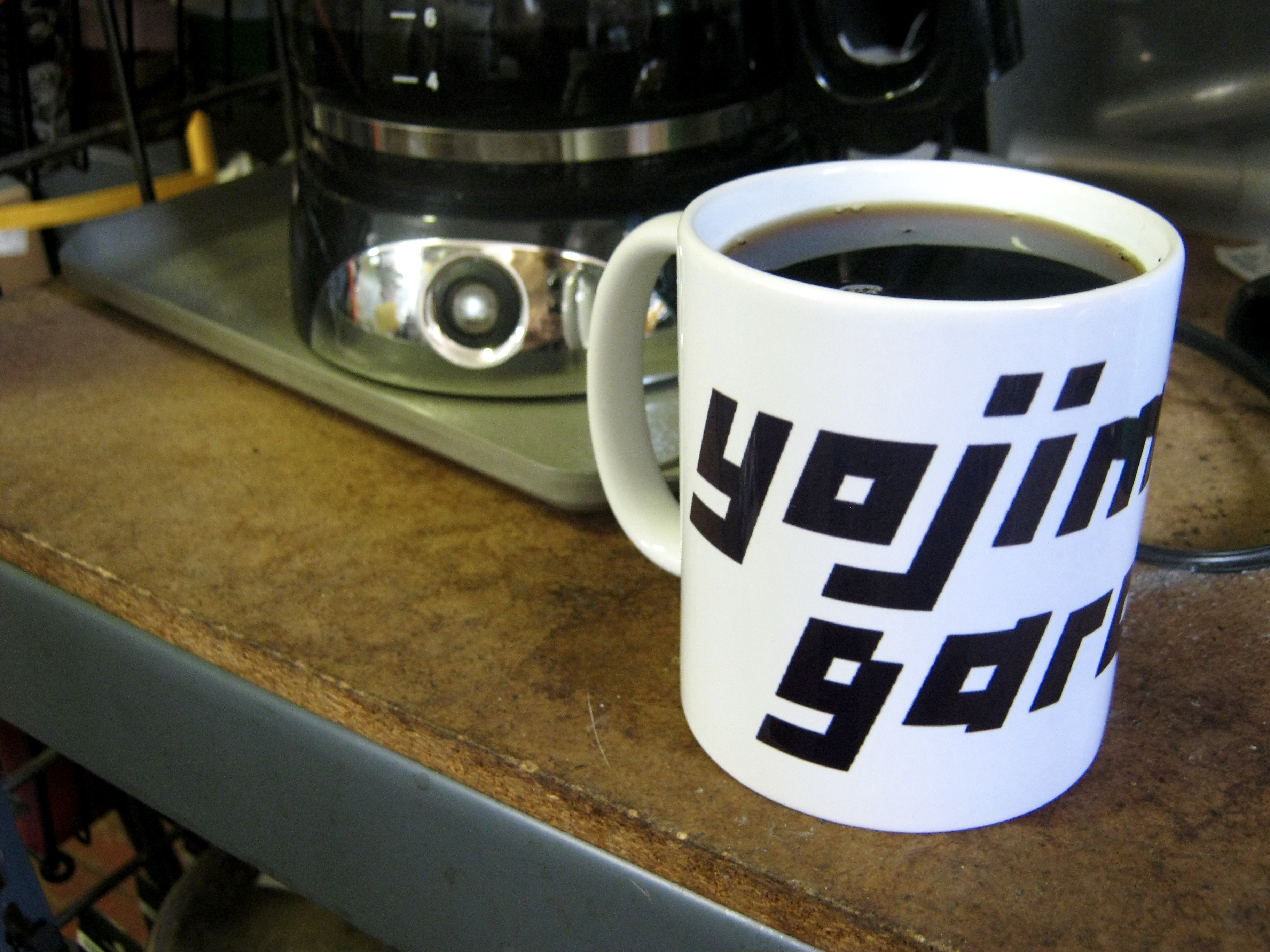 2016 has been an active year at Yojimbo's Garage and I'm excited for the coming months.
First- I've been neglecting this blog but foot traffic in the bike shop has been good and I've been shipping a lot of happiness.  Assuming I continue to overlook posting here, check the shop's Facebook page for updates or my personal fb for occasionally-related content.
Second- fresh, full-wrap logo shop mugs are arriving next week.  10% off advance orders until Sept 21 ("MUG" at checkout) on the Big Cartel page.
Thank you for your business- this has allowed the shop to tighten up some specialty services and inventory a great selection of spokes.  Over 50 varieties of spokes are now listed on eBay and I'm working on a "selection matrix" to streamline wheelbuilders' ordering process.
This winter yojimbosgarage.com will be updated to include a secure "shopping cart" where you can order spokes, tools, supplies, etc easily with a credit card, Paypal, etc.  I've been shipping on a daily basis (including international) and over the last year have developed a quick, efficient, cost-effective system for spoke shipping.  Your satisfaction is guaranteed.
Until this site is redone, please send me an email (currently invoicing through Paypal and Chase QuickPay) or shop through my eBay and Big Cartel pages.
Today's post only scratches the surface of the exciting progress at Yojimbo's Garage…  Come by the shop and take some of it in for yourself.